Raúl Sangonzalo is a self-taught music composer for video games, based in Valencia, Spain. He began by playing guitar as a kid with a special interest in blues and progressive rock, leading him to experiment with other styles and instruments.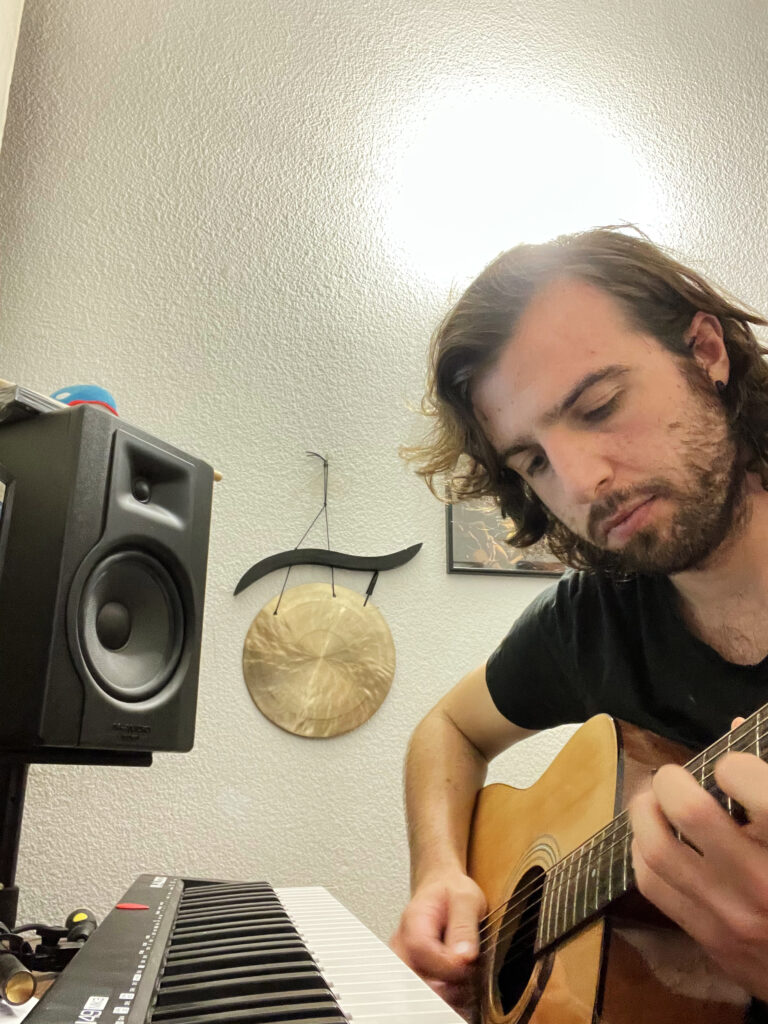 After a time of denial, he admitted being very moved by video games music as well, especially after recognizing some of his influences in the works of Nobuo Uematsu, Yasunori Mitsuda and Yoko Shimomura.
Although a bit late, he decided to learn the craft and studied orchestration with Jonathan Shaw. Currently, he is working in a few projects, such as Elementallis, Forlorn Memories or WIZ.
He is best known for writing 8bit + orchestral music, but he also writes in other styles such as pure orchestral, rock, electronic, jazz and everything in between.